Sir James Gray Robinson, Esq.
Helping You Turn Anxiety and Stress into Success
Personal Development
The world-leading healer, coach, and teacher with over 20+ years of experience dedicated to helping amazing people like yourself heal, grow, and live a fulfilling life.
Healing
My goal is to help you address the hidden reasons for your suffering and help you get what you want FAST. 
Feeling Stressed?
Is your career taking a toll on your mental well-being?
Looking for a Way Out?
Sir James Gray Robinson is a world-leading healer and coach, specializing in 28+ healing and coaching modalities. 
Why Me?
I understand your situation because I was in your shoes 20 years ago.
Book a Call
Ready to transform the career stress to radical enjoyment?"
Feeling Stressed Out?
A career can be both rewarding and stressful. Stress often manifests as persistent unease, impacting work and precious personal time. The anticipation of work starts a chain reaction of negative emotions.
Read More
Is this your life? Every Sunday is filled with the dreadful anticipation of Monday. Frequently, it ruins your whole Sunday and perhaps the whole weekend—the weekend you had desperately anticipated would help you get through the next week. This is burnout.
If your career stress has been slowly and silently eroding your peace, success, and well-being, I can help.
Healing Starts Here
It may not feel like it now, but there is a pathway back. A pathway back to life as you envisioned it. Remember when your career was fun, engaging, and enjoyable? You can get back to that place. You can enjoy your career again.
Read More
Even after going through the darkest time with attorney stress and burnout, you can have fun again. All you have to do is ask.
Start the Shift From Stress to Success
Having personally experienced the weight of career stress as a lawyer, I understand the challenges that come with it. Our education and professional experience often fail to equip us for these overwhelming situations. I, too, found myself trapped in this state for a long time. However, I found my way out through years of research, training, and personal growth. Today, I am privileged to assist numerous lawyers, professionals and other executives in navigating and overcoming their career stress. Here's how I can help with my personalized one-on-one sessions:
We Talk
We will begin with a one-on-one consultation. In this one-on-one personal discussion, we will discuss your problems and break down the causes.
We Discover the Cause
Next, we will dive deep into your dilemma and trace the real cause to tackle it for good.
We Heal
After understanding the underlying subconscious mental and emotional conflicts, we will implement a customized healing strategy combining different healing modalities and coping mechanisms.
We Thrive
Then, together, we start the shift toward a healthier, happier, and more successful life.
The Solution
This session helps you overcome doubts or fears that might hold you back from starting a career.
Change Your Mind Package
Want to change your life with a new perspective? I can help you tackle the block and find positive solutions.
Vision Session
Do you need help with the future direction of your life or career? Start with self-evaluation.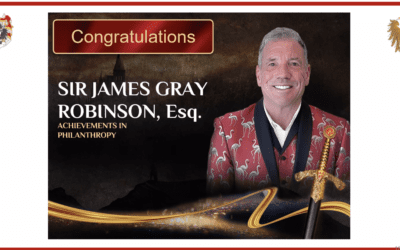 When I was young, I was constantly retreating to my bed and reading. It was a great way to feel safe, be peaceful and escape whatever was going on downstairs in my home, which was often chaotic. I never got disciplined for reading, I didn't run the risk of upsetting...
About Me
After 27 years of practicing law, I only knew depression, anxiety, and exhaustion. I was a highly-rated, award-winning trial attorney until stress and doubt resulted in a nervous breakdown. I found that I did not have the necessary tools or understanding to manage the pressures of a successful law practice. I was going through my second divorce. I was depressed, exhausted, and scared of change. I felt like I needed a break from my mind and my life.
In 2004, I quit the practice of law. I didn't have a job or anyone to ask what happened. My search for tools and strategies to address stress and burnout began. With over 20 years of research and training, I now guide attorneys, professionals and other executives through their crises. I am here to be your lawyer coach, to help you be a more happy, healthy, and successful attorney!
Why Clients Love Working With James
"Gray I just wanted to reach out to you and thank you for the advice you gave me back in December. It helped me turn a very scary time into something positive and I can now say that I found a great opportunity to further my career after getting to spend a good portion of the summer at home with my wife and kids. I'm not sure how much I could have handled without the paradigm shift prompted by you. I wish you the best and continue to enjoy reading your posts and articles."
Don't Wait! Break Free From Stress
Enjoy Life & Career Again
Book Your Free Discovery Call Now!